Pet Door Frequently Asked Questions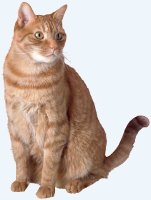 Back to Top
Which size pet door do I need?
Hale Pet Doors come in 11 standard sizes that fit animals of all sizes. You can also order a custom pet door. Refer to the sizing guide to help you with your choice.
There are 3 measurements you need when choosing the correct size door for your pet:
Width: Measure your pet at their widest point. Add and inch or two for safety.
Height: Measure your pet from the top of the shoulders to the floor. You want the flaps to be an inch or two above the top of your pet's back.
Rise: You need this measurement if you are installing a panel model that comes with a built-in rise. If you have a short-legged or older dog, you may want to consider a door with no rise.
You can also make a sample door opening out of a large piece of cardboard that is the size of the pet door you are considering. Place it in a door opening and experiment with height placement. Order the size most comfortable for your pet.
Sizing guide
One of the reasons I use Hale Pet Doors is the wide variety of standard sizes they offer. Hale Pet Door™ can also make a custom door to fit your unique situation. The chart below can help you choose which size door is best for you cat or dog.
Model
Size
Passage Opening
Rough Opening
Tip to Tip
Pet Weight
Pet Shoulder Height
Sample Breeds
Small
A
Small
5 1/2" x 7 1/2"
7 3/8" x 9 3/8"
8 3/8" x 10 3/8"
Very small cats up to 8 lbs.
To 7"
Cats (only very small)
B
Small Medium
6 1/2" x 9 1/2"
8 1/2" x 11 1/2"
9 9/16" x 12 9/16"
Most cats, small dogs 6-12 lbs.
9"-13"
Cats, Chihuahua, Dachsund, Mini Poodle
Medium
C
Medium
8 1/2" x 12 1/2"
10 1/2" x 14 1/2"
11 9/16" x 15 3/8"
Dogs 10-35 lbs.
12"-15"
Terriers, Pug, Corgi, Shiba Inu
D
Tall Medium
8 1/2" x 16"
10 1/2" x 18"
11 9/16" x 19 1/16"
Tall Dogs 30-45 lbs.
15"-20"
Cocker Spaniel, Sheltie, Beagle
Large
E
Large
11" x 16"
13" x 18"
14 1/16" x 19 1/16"
Dogs 40-55 lbs.
15"-20"
Basset, Chow, Keeshond, Husky
F
Tall Large
11" x 19 1/2"
13" x 21 5/8"
14 1/16" x 22 9/16"
Taller Dogs 50-95 lbs.
21"-24"
German Shepard, Labrador Retriever
G
Tall Large Plus
11" x 23 1/2"
13" x 25 5/8"
14 1/16" x 26 9/16"
Tall slender dogs to 110 lbs.
25"-27"
Standard Poodle, Irish Setter, Greyhound
H
Extra Tall Large
11" x 27 1/2"
13" x 29 5/8"
14 1/16" x 30 9/16"
Very tall, slender dogs to 120 lbs.
24"-31"
Afghan, Irish Wolfhound, Borzoi
Extra Large
I
Extra Large
14" x 19 1/2"
16" x 21 5/8"
17 1/16" x 22 9/16"
Large dogs to 120 lbs.
22"-24"
Rottweiler, Akita, Bulldog
J
Extra Large Plus
14" x 23 1/2"
16" x 25 5/8"
17 1/6" x 26 9/16"
Larger dogs to 150 lbs.
25"-27"
St. Bernard, Newfoundland
K
Giant
15 1/2" x 27 1/2"
17 5/8" x 29 5/8"
18 9/16" x 30 9/16"
Most Giant Breeds
25"-31"
Great Dane, Mastiff, Great Pyrenees
More helpful sizing information is available at Breed Sizing Guide.
Back to Top
Which model is best for me?
What model you need depends not only on your pet but also on the locations you have available for installation. You may have several locations that will work for your pet door. Think about the traffic patterns in your home and the demeanor of your pet. If you have a shy pet, a quiet place both in the house and yard may be the best location for your pet door. If your dog just runs in and out, put the pet door where he won't be underfoot. There are wall, door, in glass for windows and patio glass and doors, and panel models to fit your sliding glass patio doors. Hale Pet Door has 10 models in 11 standard sizes, 3 flap colors, 4 frame colors and 5 security cover colors. You can get more information on your options at Hale Pet Door.
Back to Top
Can I lock my pet door?
Absolutely. Various manufacturers have different locking mechanisms for their covers. Pin locks, keys, and spring pins lock the covers into place. Some pet door manufacturers offer optional covers for the exterior of your home that are useful if you have someone who comes to clean your pool or do yard work and wants to keep your pets in the house without entering your home.
Back to Top
I'm concerned about home security. How can I keep people or pests from getting in?
This is a genuine concern. The best solution is to get a pet door with an extruded aluminum frame - when aluminum is extruded with bends it makes it stronger - and a strong security cover that locks securely. I prefer the King Starboard® or Lexan® covers with the pin lock. These covers lock securely and the material is virtually indestructible.
There are some great products to make your dog door more secure and safe from human intruders while allowing your dog the freedom to come and go as he wants. An attractive security barrier that looks like a dog house can keep you and your home safe. This security barrier allows your dog free access to the dog door because of the way dogs can bend around obstacles that are impossible for a human to move through.
If pest animals are your concern, there's a Cat Guardian that triggers an alarm when an animal picks at the dog door flap, but won't sound when the dog goes right through it.
Back to Top
What prevents insects, rodents or other animals from getting inside?
High quality pet doors are designed to seal very tightly. Some features to look for when choosing a pet door are high pile weatherstripping, numerous strong magnets and stainless steel strikes. Insects and small animals cannot push their way in through the pet door. The flaps are also sealed and do not hang open, so larger animals do not notice them. Most animals need a little conditioning to push against something that isn't already open. It's a good idea to keep all food and water away from the area near the pet door so unwanted animals are not attracted to the area.
Back to Top
Do I have color choices?
That depends on the pet door manufacturer. There are three areas where you may want to choose your colors. The frame of the pet door can be constructed of plastic or aluminum. Plastic frames will be standard on the least expensive doors, but aluminum frames are available in several colors. Some manufacturers offer flap colors in addition to clear which are useful when used in a bathroom or bedroom for privacy and light control. The final area where you may have a color choice is in the cover.
Back to Top
Why do you prefer Hale Pet Doors?
Hale Pet doors are made with the highest quality workmanship and of the finest materials available. They use only heavy extruded aluminum framing, PVC vinyl flaps and King Starboard® or Lexan® security covers. Due to these superior materials, Hale Pet Doors are much heavier and offer greater strength, security and durability.
The 2 flaps made of 3/16" vinyl that close with alnico magnets and stainless steel strikes make Hale Pet Door the most energy efficient pet door on the market.
Hale Pet Doors come in 10 models, 11 sizes with 3 flap colors, 4 frame colors and 5 security cover colors to compliment your home's decor. Custom sizes are also available. They are made in the USA and have the most comprehensive 5 year warranty in the pet door industry. Hale Pet Door has the only warranty which includes the flaps (pro rated).
Back to Top
How does a pet door work?
High quality pet doors are safe, secure and comfortable for your pet. The pet door is designed to be pushed open by your pet, lets your pet go through and closes once the pet is through. There are three basic designs of pet doors: flap, acrylic panel and electronic. I prefer the soft, flexible flap design as it allows the pet to easily go through the door, but if they stick their heads out and change their minds, they can easily back out without getting stuck in the door.
Back to Top
Can I install a pet door in a wall, rather than a door?
Yes, many pet doors are appropriate for installation in walls to give pets access to the yard, a garage or adjoining rooms to reach food, a litter box, and so on. Things to consider when choosing a wall mount dog door are: tunnel material (aluminum or plastic) and water intrusion into the tunnel (and into your house wall) if it's more than one piece.
Back to Top
What about energy efficiency? I'd hate to have a hole in my door or wall.
Opening and closing your "people" door many times a day to let your pet in and out wastes much more heating and cooling energy - as well as your personal energy - than a high quality pet door will. The most energy efficient pet doors have more than one flap, high pile weatherstripping and several, strong magnets that adhere to stainless steel strikes. The wall models are the most efficient because the air space between the flaps is greater than in the door models. Be sure to choose a pet door with high quality, heavy 3/16" vinyl to keep the outside air out and the inside air indoors.
Back to Top
My dog is quite timid. Will she use the dog door?
It's true that a dog who is timid or shy will be reluctant to push through anything. The key is to take as much time as your dog needs to be confident around the dog door. If the dog is afraid to even approach the new door, take some time to spend some undemanding time near the door while the flaps on both sides of the door are securely taped open. Give your dog treats and pet her, showing her by your demeanor that near the door is a good place to be.
When she starts to show some curiosity about what's on the other side of the door, just allow her to stick her head through or sniff the air outside. Follow her lead and when she's confident, lure her through the door with a treat or toy. Never push your dog through the dog door.
Once she's confidently going through the open flaps, you can advance to letting the flap gently touch her back as she goes through. When that doesn't bother her, you can lure her through the half open flaps, then the fully closed flaps.
The most important part of this training is to stay calm and take the time it takes for your dog to be confident. If you have a limited amount of time for training, be sure to leave your dog with a positive feeling and pick it up one step back during the next session.
Back to Top
I've heard about electronic pet doors. Which one do you recommend?
The idea of the electronic door is intriguing - addressing the issues of indoor cats, wild critters or human intrusion. Often reality is different because cats can run out through the door with the dog, then be unable to get back in by themselves. There are several types of electronic doors on the market, so do your "homework" when selecting one as not all operate consistently. As in most things, some are better than others.
Back to Top
How can we keep our indoor cat inside while allowing the dog to go out?
This is a dilemma many people face. The dog needs to go out, but they want to keep the cat safely indoors. The Cat Guardian is the solution because the dog can use the dog door, but the cat is prevented from going through the dog door by a loud alarm. It's a simple, yet proven, technology that requires access to an electrical outlet.
Back to Top
What if my wall model is too high on the outside of my home for my pet to access the pet door?
Sometimes the best place for your pet door is through a wall, but the ground outside is too distant for your pet to get through the pet door. A custom ramp solves this problem. Lightweight and sturdy ramps made of Starboard® marine grade polymer covered in outdoor carpet create easy access wherever your pet door is located.