Customer Bill of Rights
Hale Pet Door™ is dedicated to providing the highest quality products for you and your pet and we pride ourselves on our unsurpassed customer service. Each Hale CERTIFIED installer/dealer is provided with manuals for all our products and our installation standards. They are tested on their product and installation knowledge and agree to the following: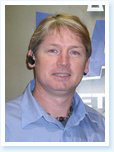 As a Hale CERTIFIED Installer, I will
Answer your phone call or email promptly and professionally
Answer any questions or concerns you may have
Arrive within the schedule time frame or call ahead if this is not possible
Present a professional appearance
Wear surgical booties to protect your home
Use clean drop cloths
Not put tools on the floor or patio without a drop cloth
Check your wall for obstructions as much as possible
Not place my clipboard or paperwork on your table, etc
Clean up my work area and product when finished
Explain the features of your pet door or security product and answer any questions you may have about the installation or operation before I leave
Do a purrfect installation
**Each Hale Pet Door installer/dealer is an independent business person and is not warranted by Hale. However, we do have an expectation of customer service as listed above. If there are any issues with your pet door, security product or installation, please contact Hale Pet Door directly at 800-646-4773. All information on this site is provided by the individual dealer. Hale is not responsible for the accuracy of this information. Any negative comments or feedback will be referred back to the individual dealer for resolution under the supervision of Hale Pet Door.