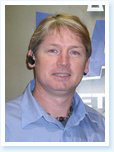 Las Vegas Valley Pet Door Installation
Need a pet, cat or dog door installed? Have questions about the best pet door for your home? I'm Eddie Coykendall, and I can help.
I've installed pet doors since 2002
I am a certified Hale Pet Door Installer
I specialize in the Las Vegas area
I can install:
I'll make sure you get a perfect pet door and purrfect installation! Contact me or call 702-379-0609.
I support homeless pets, and I would like to help you to do so, too. If you have a rescued pet, you'll get 10% off your Hale Pet Door AND Hale Pet Door will donate 10% to the rescue or shelter where you adopted your pet.
Installing More than Dog Doors
I've recently installed...
a cat door to the garage litter box
a dog door to the outside kennel
dog doors leading to the dog run
a cat door from the window to outside
a pot bellied pig door from the garage to the fenced yard
and even a monkey door from the home to the basement
If your pet needs access to your yard or garage, let me be your Las Vegas Valley dog door installer. Call me to discuss your pet door needs: 702-379-0609.
Cat and Dog Doors: Freedom for You and Your Pet
No more damaged doors from scratching to go out
Happy dogs are less likely to chew shoes and furniture
Greater mental stimulation from the sights, sounds and smells of the outdoors means less anxiety
Your dog can let himself out to relieve himself. That means less messes for you AND better health for them.
Modern pet doors are more than just a flap hanging in a hole in your door. Energy efficiency and security are possible with high quality cat and dog doors.
Find Out More!